Frequently Asked Questions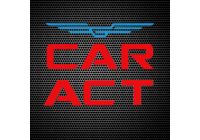 1, Are you the manufacturer?
Yes by 100%, welcome to visit our factory or we can video chat to show you around our production line.
2, How do I pay?
We accept payment by Paypal, TT, Escrow, Western Union and Moneygram. Other applicable methods are open to discuss. (Any paying charge is on customer's duty and the withdrawing charge is the seller's duty)
3, Can I cancel the order?
You can cancel the order by emailing or calling us before the packing at any time and we will refund the payment, however, the PayPal handling or bank handling charge will be on your side.
4, Can I Return the product?
Whenever there is a valid reason to return the product, FIRST thing is Email us! Your email that documents the problem (damage claim, shipped wrong parts, shipped but missing parts, etc.) is immediately sent to us for priority handling. Please do not attempt to repair or install the part(s). It may affect the ability to return.
We handle returns fairly. In most cases, shipping charges incurred to you will not be refunded. The same goes for shipping back to us. Every case is handled a little differently depending on circumstances and we do try very hard to be fair.
If you are dissatisfied or have questions about your order, please contact us and we will work to resolve the issue. Please notify US before making a claim with PayPal, as this will reduce delays in processing any refunds. Not notifying US may result in collection action.
5. Are all items on the website in stock?
No. Please contact us for up-to-date availability. We strive to keep our website as updated as possible, however, items may have recently sold out that has not updated in time on our website.
6. What if the style I like is not on your site?
If you can not find the style you like on our website, please let us know and we will try our best to get it for you.
7, Do you accept OEM order?
Yes, as we are the manufacturer, we can directly produce the products according to your order without going through 3rd parties. But if you are a terminal customer than a distributor, we don't recommend you to do so as the moduling charge is huge for a private user.
8, Material and Match?
Our main car tuning parts materials are PP, but we also have ABS, FRP and PU.
All our products are undergone a series of tests and improved the parts untill perfectly matched, so you can purchase without a worry.
9, When my order will be shipped out?
Most of our orders are shipped out in 24-48hours after confirmed the payment, but those products we don't have stock may take longer time to produce.
10, What shipping method will you use and how long it takes?
Typically we use sea freight for shipping as the size of the tuning parts in order to save the shipping costs for you, it would take about 50 days to US for example. But due to the COVID-19 Pendemic, it might take longer. We also would like to discuss the availability if you prefer other shipping methods like train.
11, Can you deliver the items at my door?
Yes, most of countries we can provide Door to Door service. Which means you don't need to declare from customs and manage the paperworks, our agency will drop at your door but amount of fees will be occured according to your country customs.
12, How to Install the parts?
Officially speaking, all installations must be performed by experienced professionals only. But as the match is perfect, we can instruct you while installing if you do it by yourself.
13, Gurantee!
All our products are 100% matched and tested before shipping.